We're working on getting more pics of the completed project up, but trying to furnish the house as well.
We have a nice kitchen table from Chris' family, however we don't think it quite fits in with our farmhouse feel:
Using the old beams on the island for inspiration, we decided to make a table. We salvaged as many old beams/ lumber as we could from the old addition when we demo'ed it - and I think we found the perfect use for some of them...
Chris and his friend are hard at work now, putting it all together. We think we'll go with a wax finish so we don't have to plane down the old wood and won't have the yellowish tone of poly.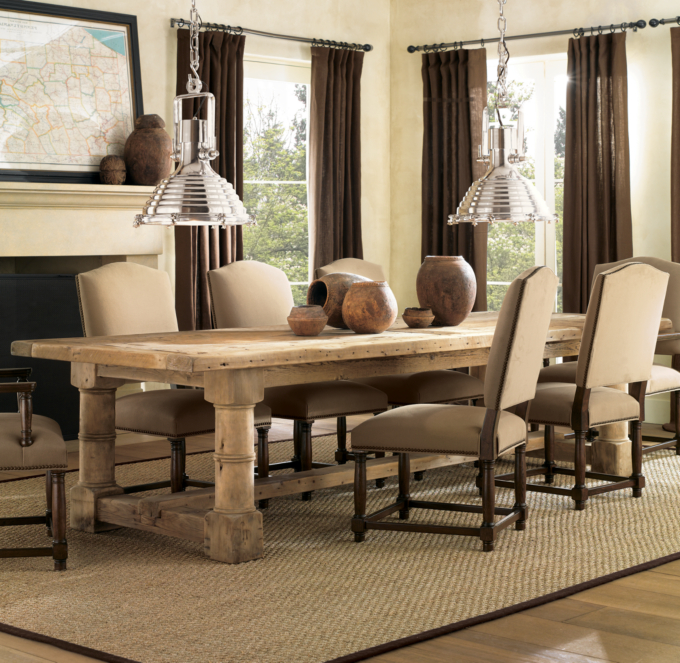 My inspiration for the chairs is this - I love the white chairs against the rustic wood table-
My search for white chairs lead me to antique stores today, and I found a set of 4 chairs that I'm liking...
I have always loved the look of 2 larger, different chairs at the ends of the table - so these four could work for the chairs along the long sides. The blue stripe in the burlap-type fabric also would work with our blue island stools...